Commercial and Investment:
Marvel Ventures Mortgage, Inc provides loans for real estate investors. With as little as 20% down payment, you can own investment property! With 20% down you can buy investment property to supplement your income. Finance multi-units, hotels, restaurants, mixed used property, storefronts, Office Buildings, etc. We do commercial loans with or without income verification. Make you money work for you. Find out more today.
You can also, obtain commercial rehab loans. Our expert Loan Officers are able to answer your calls personally.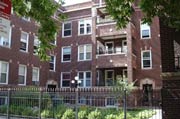 I'm interested! Apply online now or call us to speak with a specialist dedicated to your service.