Debt Consolidation:
Marvel Ventures Mortgage, Inc can help you consolidate your debt by using the equity in your home. As Homeowners, you can borrow up to 85% of the value of the value of your home to pay off bills.
Pay off your high interest credit cards, personal loans, home improvement loans, lines of credit loans at high interest rates, etc.
Free up your monthly cash flow by consolidating helocs (home equity line of credit) and second mortgages into one loan with a low fixed rate.
Improve your credit scores by reducing your debt burden. Too many accounts can lead to missed payments, so the consolidation loan option is a tried and tested method of minimizing this risk.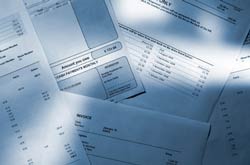 I'm interested!
Apply online now
or call us to speak with a specialist dedicated to your service.